Metal Formings (Pvt.) Ltd. is a privately-owned company specializing in customized fabrication, on-site fabrication, and installation services. The company was established in 1990, our well-equipped facility boasts essential tools for designing, developing, and fabricating metal and related machining works. Over the years, our unwavering commitment to quality and precision has earned us an excellent reputation in the private sector, leading to long-lasting partnerships with esteemed organizations such as Walls (Unilever), Ibrahim Fibres, Pakistan Tobacco Co. Ltd., Century Paper & Board Mills, and Packages, among others.
We operates from two nearly identical setups located at 17th and 18th KM on Ferozepur Road, Lahore, strategically situated in the heart of Lahore's industrial hub. Our offices are based within the primary complex at 17th KM Ferozepur Road. Our works area:
Site 1: 45,000 sq. ft.
Site 2: 49,500 sq. ft.
And total covered area: 50,000 sq. ft.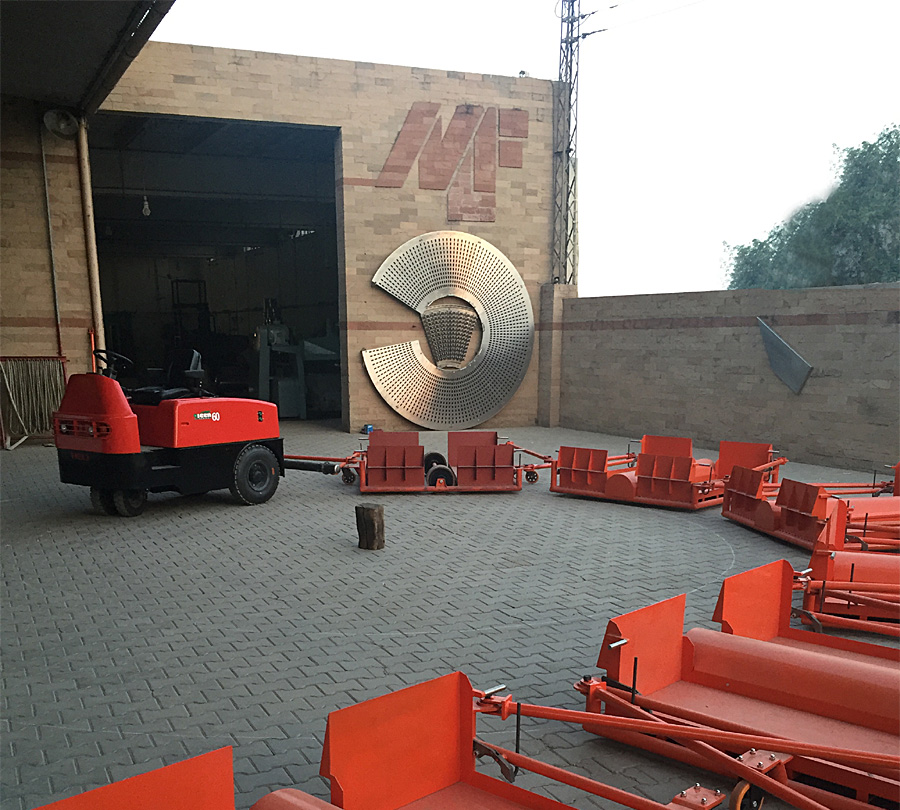 Our company boasts several distinctive features:

All directors, the chief executive, and other engineers have a background as blue-collar workers in engineering units.
Our products are renowned for their exceptional quality and precision.
Clients often rely on us for end-to-end service, from design and development to fabrication and installation. Our representatives stay with the product until clients are comfortable with its operation.
We consistently strive to maintain internationally competitive quality in our products.
To ensure quality in fabrication, we employ various methods, including PVC-coated rolling machines to prevent contact between stainless steel and mild steel, the use of stainless steel mallets to avoid contamination, and tailor-made jigs and fixtures to prevent distortion during fabrication.
Fabrication Procedures and Facilities
Our facilities and procedures at Metal Formings (Pvt.) Ltd. encompass a wide range of capabilities:
Designing: We utilize both traditional drawing boards and AutoCAD for design.
Material Cutting: Shearing, circular cutting, cut-off machines, air plasma cutting, and gas cutting.
Sheet Rolling: Light, medium, heavy-duty rolling, and pipe rolling.
Sheet Bending: Capable of bending sheets from 1mm to 12mm thickness and up to 14 feet in length.
Welding: Utilizing various methods such as TIG, MIG, automatic submerged arc welding, seam welding, spot welding, and more.
Material Handling: Overhead cranes ranging from 5 tons to 20 tons.
Dish Ends: Hydraulic system for dish end development up to 10mm thickness and 3 meters in diameter.
Shrink Removing: Hydraulic system to eliminate shrinkage and maintain desired dimensions.
Polishing: Various machines for shell polishing, flexible wire rope polishing, pedestal polishing, and more.
Machine Shop: Equipped with a range of machines including lathes, milling machines, shaper machines, circular drilling, pedestal drilling, and radial drilling machines.
Fabrication Shop: Includes welding machines, cutting equipment, compressors, pressure testing equipment, angle grinders, chain blocks, and more.
Press Shop: Features hydraulic and power presses of various capacities.
Design Office: Houses experienced Mechanical Design Engineers and CAD facilities.
Machine Shop: Includes radial drilling, lathe machines, milling machines, and other essential equipment.
Mobile Store: Two mobile stores stocked with all necessary tools for measuring, cutting, grinding, welding, rigging, safety, and general tasks.